Episodes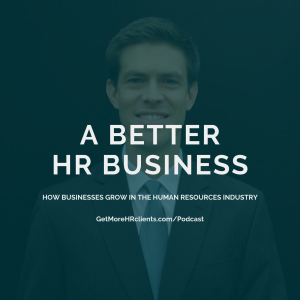 Monday Jun 06, 2022
Monday Jun 06, 2022
Today I'm joined on the show by Ralf Specht from Building Corporate Soul.
Ralf is a business leader, speaker, and creator of the Soul System™, a framework that aligns value-creating employee action with broader corporate strategy through shared understanding & shared purpose. 
As a founding partner of Spark44, he was the architect of an innovative, industry-first joint-venture with Jaguar Land Rover, which grew under his leadership to a global revenue of $100+m and 1,200 employees before it joined forces with Accenture Interactive in 2021. 
Previously, he consulted with global companies and brands for more than two decades with McCann Erickson. 
He is the author of Building Corporate Soul: Powering Culture & Success with the Soul System™, as well as his newest book, Beyond the Startup: Sparking Operational Innovations for Global Growth. His driving vision is to make soulless companies a thing of the past.
For show notes and to see details of my previous guests, check out the podcast page here:
www.GetMoreHRClients.com/Podcast
WANT MORE CUSTOMERS OR CLIENTS?
Want more clients for your HR-related consultancy or HR Tech business?
Check out: www.GetMoreHRClients.com/Services.
WANT TO START AN HR BUSINESS?
Want to launch your own consulting business in the broad Human Resources sector?
Check out the guide and the new online course: www.GetMoreHRClients.com/blog/How-To-Start-An-HR-Consulting-Business.