Episodes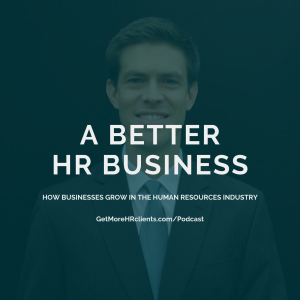 Monday Feb 21, 2022
Monday Feb 21, 2022
Ever stopped to think about what a sales lead does before they hop onto a sales call with a member of your team to learn more about your HR Tech product?
Today I'm sharing the simple 5-minute marketing review process that I follow before talking with someone from an HR SaaS company.
I suspect there are some definite overlaps between my process and what a sales lead does before speaking with you.
Reference from the show: HR Marketing Services.
To see the list of topics as well as all the details of my other guests, check out the show notes here:
www.GetMoreHRClients.com/Podcast
WANT MORE CLIENTS?
Want more clients for your business?
Check out: www.GetMoreHRClients.com/Services.