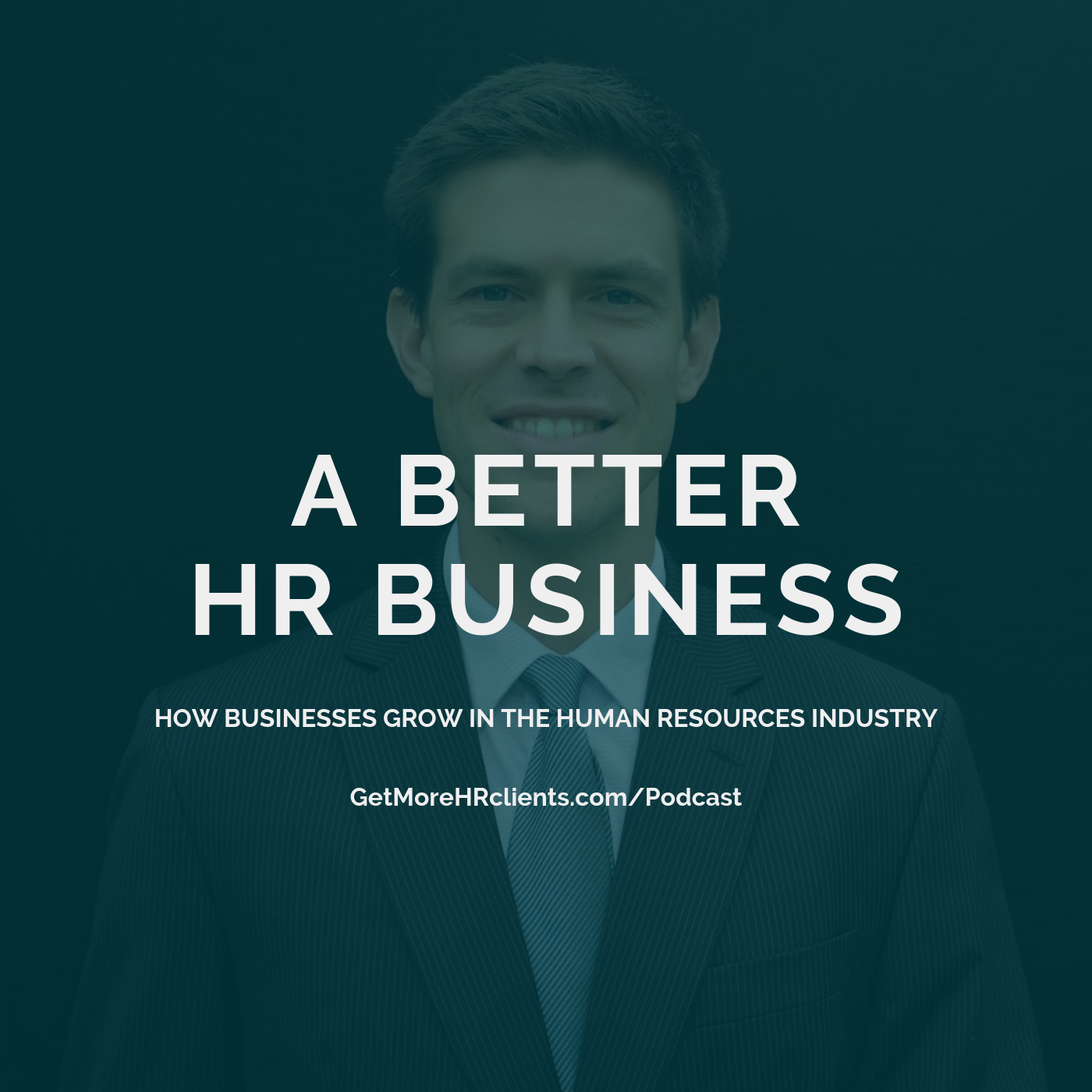 Episode 1 - Welcome To 'A Better HR Business'
May 29th, 2019 by getmorehrclients
Welcome to my new podcast, 'A Better HR Business' - nice to see you here.
I write the Get More HR Clients blog as a former HR professional who has moved across to the marketing side of business.
I'm going to be talking to different HR consultants and HR tech from around the world to learn about what they do and how they keep their businesses healthy and moving in the right direction.
If you have questions you want me to ask or if there are companies or consultants you'd like me to talk to, just let me know.
These are some of the things that are on the list to discuss with companies operating within the broad Human Resources industry:
What does their business do and what are the typical outcomes clients get when they work with them or use their software?
What changes and challenges do they see in business and in the wider Human Resources industry.
For consultants: What's good (and not so good) about making the move from the corporate world to becoming an independent HR consultant? How did they get their first few clients?
For Tech companies and consultants - What are their main marketing channels for getting new clients now?
Which HR companies or consultants do you think market themselves well? What is it that they do so well?
How to smooth-out cash flow and boost revenue.
Their tips on interesting people, websites, tools, podcasts, or books that HR businesses should check out to grow faster?
I'm also going to be talking with business growth experts who will share their ideas on how to grow a successful HR tech or HR consultancy. We'll look at things like paid advertising on LinkedIn, PR campaigns, copywriting for the HR sector, and a lot more.
As I said, if you have any questions you want me to ask or if there are companies or consultants you'd like me to talk to, or if you'd like to come on to the show yourself and talk about your HR business, just let me know.
Go to: Get More HR Clients.com/podcast and get in touch.
Remember to subscribe to get notified of new episodes.
Enjoy the show!
Ben
Share
|
Download(

Loading

)