Episodes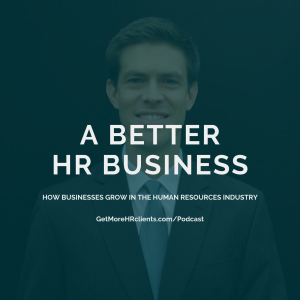 Friday Apr 30, 2021
Friday Apr 30, 2021
My guest today is Dr. Jeremy Lucabaugh, Industrial/Organizational Psychology Consultant at TurnBoot Organizational Excellent and also the Founder of SEBOC (The Society of Evidence-Based Organizational Consulting).
Jeremy has served a variety of organizations, ranging from those with just a few employees, to those with over 10,000 employees. He has developed corporate leadership, onboarding and communication programs, as well as employee engagement, culture and time management systems.
In addition to Dr. Lucabaugh's corporate experience, as a professor he has taught Master's and Doctoral students in leading organizational change, corporate training and development, workplace motivation and attitudes, organizational behavior and management, leadership and supervision styles, and organizational culture.
Dr. Lucabaugh has also created courses in statistics, research methods, leadership, psychology, and human resources courses for national and international clients.
Jeremy founded a national organization for Industrial/Organizational Psychology practitioners which we're going to talk about today, SEBOC, The Society of Evidence-Based Organizational Consulting.
Here's the new SEBOC white paper: Dawn of a New Workforce.  
To see the list of topics as well as all the details of my other guests, check out the show notes here:
www.GetMoreHRClients.com/Podcast
WANT MORE CLIENTS?
Want more clients and/or want to position your agency or consultancy as a thought leader in the Human Resources industry? Check out: www.GetMoreHRClients.com/Services.
Also, if you're looking for more ideas to help you grow your HR-related business, here's something that might help . . .
Check out my free presentation (no signup required) on 10 clever ways that successful consultancies are bringing in more business.
You can see the video and download the slides here:
www.getmorehrclients.com/marketing-advice-for-sme-consultancies/webinar/