Episodes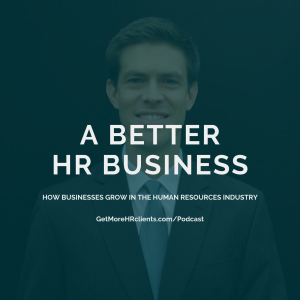 Monday Oct 11, 2021
Monday Oct 11, 2021
My guest today is Sonaya Williams, Founder and CEO of The CEO Partner.
The CEO Partner equips business owners with the right team, technology & operational process to work effectively. Leaving the business owner more time to focus on building the business, make money, and not stress over the day-to-day business operations. In addition, it helps create repeatable revenue through digital products for clients.
To see the list of topics as well as all the details of my other guests, check out the show notes here:
www.GetMoreHRClients.com/Podcast
WANT MORE CLIENTS?
Want more clients for your HR-related consultancy or HR Tech business?
Check out: www.GetMoreHRClients.com/Services.
WANT TO START AN HR BUSINESS?
Want to launch your own consulting business in the broad Human Resources sector?
Check out the guide and the new online course: www.GetMoreHRClients.com/blog/How-To-Start-An-HR-Consulting-Business.