Episodes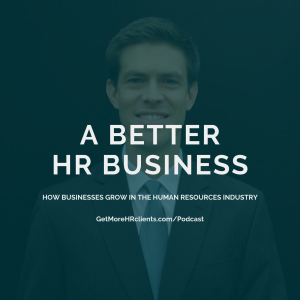 Monday Feb 07, 2022
Monday Feb 07, 2022
Today I'm joined by Lindsay Recknell, the Founder and CEO of The Language of Mental Health (formerly Mental Health In Minutes) which is a done-for-you mental health training presentation subscription service.
We talk about:
The Language of Mental Health business - what is it and what it does.
How Lindsay chooses the content for the subscription service.
How the product is structured, priced, and offered.
Business growth methods (including opportunities for others in the HR industry to partner with The Language of Mental Health).
And much more.
For show notes and to see details of my previous guests, check out the podcast page here:
www.GetMoreHRClients.com/Podcast
WANT MORE CLIENTS?
Want more clients for your HR-related consultancy or HR Tech business?
Check out: www.GetMoreHRClients.com/Services.
WANT TO START AN HR BUSINESS?
Want to launch your own consulting business in the broad Human Resources sector?
Check out the guide and the new online course: www.GetMoreHRClients.com/blog/How-To-Start-An-HR-Consulting-Business.