Episodes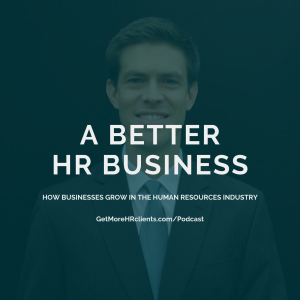 Monday Mar 28, 2022
Monday Mar 28, 2022
Marketing headlines are hugely important. They determine whether or not your target audience is going to read or consume your content.
This is not just about articles.
Headlines are everywhere - in every single piece of your marketing.
Your email subject lines
Top of your website home page
Your Google and Facebook ads
The opening lines of your YouTube ads and radio ads.
Website page titles
Blog articles
Landing pages for online ads
Flyers and brochures for trade shows
Billboards
Newspaper ads
Etc
Today I'll share:
Headline Data and the common themes found in the data.
10 recommendations for improving your headlines.
3 free software tools to help you.
Reference from the show: HR Marketing Services.
To see the list of topics as well as all the details of my other guests, check out the show notes here:
www.GetMoreHRClients.com/Podcast
WANT MORE CLIENTS?
Want more clients for your business?
Check out: www.GetMoreHRClients.com/Services.
You can find the show on iTunes, on Spotify, on Google Podcasts, on Stitcher, and on other podcast players.