Episodes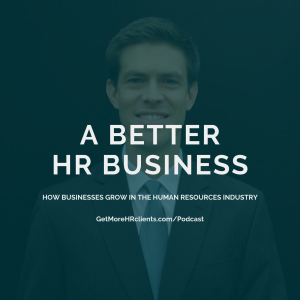 Monday Mar 20, 2023
Monday Mar 20, 2023
The A Better HR Business podcast looks at how consultants and tech firms in the broad Human Resources field grow their businesses; and how they help employers get the best out of their people.
Today I'm joined on the show by Aaron Rubens, Co-Founder & CEO at Kudoboard, an appreciation tool teams in more than 10,000 organizations are using for special occasions, shout-outs, and everything in between.
Among other things, Kudoboard is often used as a replacement for the card that's passed around and signed on birthdays, work anniversaries, farewells, and more.
In a wide-ranging discussion, Aaron and I talked about:
Why Aaron co-founded Kudoboard.
Kudoboard as a workplace appreciation solution for special occasions, events, and shout-outs to bring people together and reinforce organizational values.
The challenges of keeping users engaged and returning.
How Kudoboard got its first customers and how the team markets the business now.
Business growth advice for other businesses in the HR sector.
And much more.
For show notes and to see details of my previous guests, check out the podcast page here:
www.GetMoreHRClients.com/Podcast
WANT MORE CUSTOMERS OR CLIENTS?
Want more clients for your HR-related consultancy or HR Tech business?
Check out: www.GetMoreHRClients.com/Services.
WANT TO START AN HR BUSINESS?
Want to launch your own consulting business in the broad Human Resources sector? Check out: www.GetMoreHRClients.com/Start for resources.