Episodes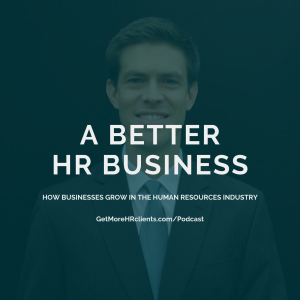 Monday Jun 05, 2023
Monday Jun 05, 2023
The A Better HR Business podcast looks at how consultants and tech firms in the broad Human Resources field grow their businesses; and how they help employers get the best out of their people.
Today I'm joined on the show by Tammy Alvarez, CEO of Career Winners Circle, a professional training and coaching company that helps individuals and businesses navigate career transitions, thrive in executive roles, and grow their businesses effectively.
During her 20-year corporate career Tammy became a renowned business transformation and turnaround expert. She held roles as a Managing Director at AIG, First Senior Vice President at Bank Leumi USA, Chief Operating Officer at Genesis10 and Senior Vice President at Bank of America. Each role relied upon Tammy's vision and leadership to drive large global business transformation initiatives.
She is an inspirational coach, trainer and epic story-teller who delivers transformational learning experiences for her global client base. Shortly after founding the company, Tammy developed and launched the Eco-System Coaching Methodology; a proprietary coaching process that balances real world practicality, state-of-the-art coaching methods and bottom-line measurements that deliver leadership and business transformation results quickly and sustainably.
Thanks, Tammy!
For show notes and to see details of my previous guests, check out the podcast page here:
www.GetMoreHRClients.com/Podcast
WANT MORE CUSTOMERS OR CLIENTS?
Want more clients for your HR-related consultancy or HR Tech business?
Check out: www.GetMoreHRClients.com/Services.
WANT TO START AN HR BUSINESS?
Want to launch your own consulting business in the broad Human Resources sector? Check out: www.GetMoreHRClients.com/Start for resources.