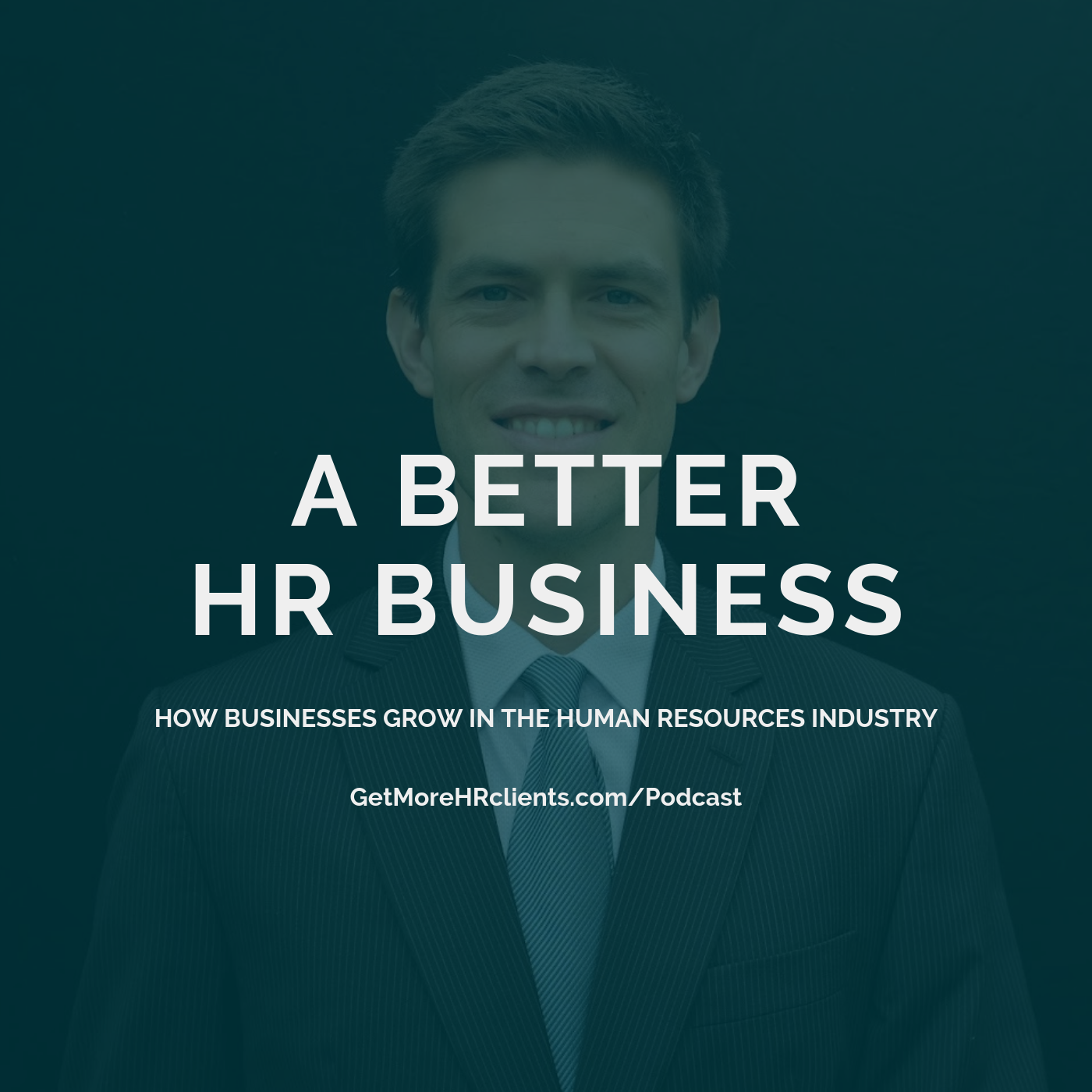 Episode 73 (BEN SOLO) - The Business Positioning Problem That Could Be Losing You New Clients (And How To Fix It)
Nov 20th, 2020 by getmorehrclients
Want more clients for your agency or consultancy in the Human Resources industry? Check out: www.getmorehrclients.com/services.
Normally I conduct interviews with business leaders from across the Human Resources industry but I'm flying solo today because I've been getting so many emails and LinkedIn messages over the past few months from consultancies and agencies in the HR industry and the vast majority of them have been about how they're struggling to find new clients in these difficult times.
There are many different reasons why a business in the HR industry may struggle to find new clients but today I want to take a quick look at what may be the biggest reason that you're struggling to win more work.
(As always, when I say the HR industry, I mean all the areas such as recruitment, learning & development, employee engagement, HR compliance, and so on).
Before we start, do make sure you're on my private mailing list where I am always sharing tips, advice, and bonus resources, including my recent video presentation on 10 clever ways that HR business are bringing in new clients right now.
Visit:
www.getmorehrclients.com/marketing-advice-for-sme-consultancies/webinar/?utm_source=podcast
You can join my private mailing list at Get More HR Clients.com.
Now, let's look at the business positioning problem that could be losing you new clients (and how to fix it).
For the main podcast page and show notes, visit the podcast at: 
www.getmorehrclients.com/podcast/?utm_source=podcast
Share
|
Download()