Episodes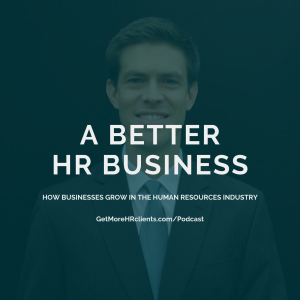 Friday Mar 19, 2021
Friday Mar 19, 2021
I'm flying solo today to talk about the Flywheel Concept and how to apply it to the marketing of your HR business.
To see the list of previous topics and guests, check out the show notes here:
www.GetMoreHRClients.com/Podcast
WANT MORE CLIENTS?
Want more clients and/or want to position your agency or consultancy as a thought leader in the Human Resources industry? Check out: www.GetMoreHRClients.com/Services.
Also, if you're looking for more ideas to help you grow your HR-related business, here's something that might help . . .
Check out my free presentation (no signup required) on 10 clever ways that successful consultancies are bringing in more business.
You can see the video and download the slides here:
www.getmorehrclients.com/marketing-advice-for-sme-consultancies/webinar/