Episodes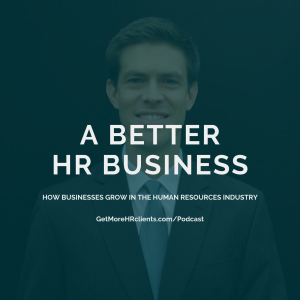 Tuesday Apr 06, 2021
Tuesday Apr 06, 2021
My guest today is Doug Strycharczyk, CEO of AQR International.
AQR International provides clients of all types with a complete solution around the assessment and development of important themes such as mindset, resilience, leadership, team working and personal effectiveness.
To see the list of topics as well as all the details of my other guests, check out the show notes here:
www.GetMoreHRClients.com/Podcast
WANT MORE CLIENTS?
Want more clients and/or want to position your agency or consultancy as a thought leader in the Human Resources industry? Check out: www.GetMoreHRClients.com/Services.
Also, if you're looking for more ideas to help you grow your HR-related business, here's something that might help . . .
Check out my free presentation (no signup required) on 10 clever ways that successful consultancies are bringing in more business.
You can see the video and download the slides here:
www.getmorehrclients.com/marketing-advice-for-sme-consultancies/webinar/